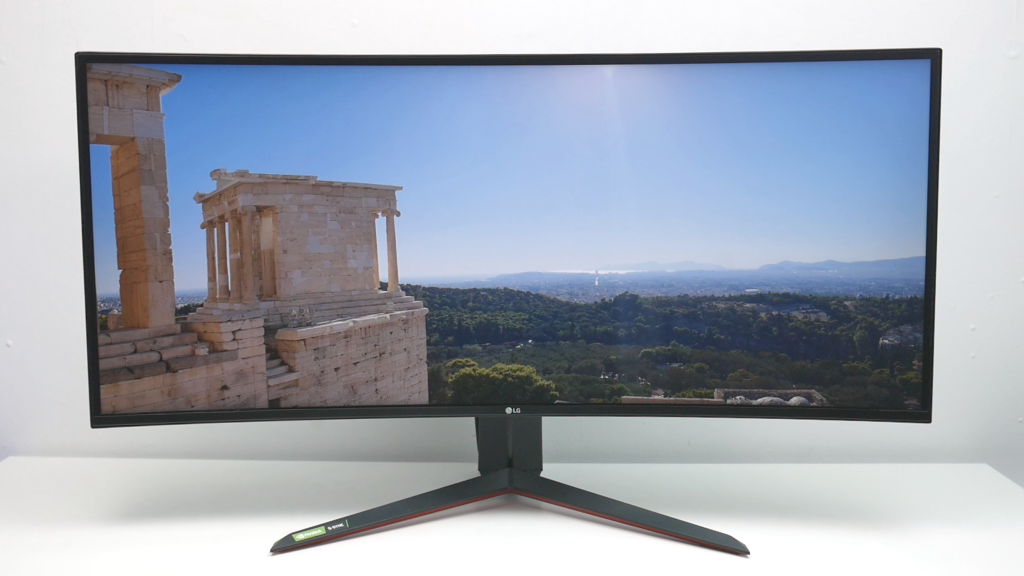 The new 34in gaming performance champion
Introduction
LG has been on a bit of a roll recently with its high refresh rate IPS gaming monitors, and the 34GN850 is no exception. A quick scan of its spec sheet and this 34inch screen doesn't immediately leap out as being a game changer, other than having a slightly faster 160Hz refresh rate than its 144Hz rivals. However, under the bonnet it does several crucial things better.
LG 34GN850 specs
Screen size: 34inch
Resolution: 3440 x 1440
Panel type: IPS
Maximum refresh rate: 160Hz (overclocked)
Response time: 1ms
Inputs: DisplayPort 1.4, 2 x HDMI 2.0
Stand adjustability: Height, Tilt
Adaptive sync: Freesync and G-Sync
Extras: VESA mount
Speakers: No
Buy now: https://locally.link/oKWq
LG 34GN850 price
The LG 34GN850 price is $1,000, which is expensive for this class of 34in ultrawide gaming monitor, but it does have the fastest response time in its class.
LG 34GN850 review
The first of these its response time. Like with many new IPS displays, LG claims this monitor has a 1ms response time, and as ever this isn't realistic. You only get close to that figure in some very specific colour transitions and with the display cranked up to its terrible looking Faster response time setting that produces massive colour overshoot.
However, turn the overdrive down one step and the overshoot all but disappears leaving you with a great looking image and a level of response time that noticeably outshines most of its competitors. Although I don't have the equipment to test response time exactly, I tested a handful of other new 144Hz, 1ms ultrawide displays and the LG was clearly more responsive than all the rest.
Now, we're not talking the sort of difference that you'll get moving from an IPS panel to a TN panel, or even moving to a 240Hz IPS screen such as the Acer XV273X, but certainly the combination of the slightly faster 160Hz refresh rate and that class leading response time makes this display feel like a noticeable step up.
The next area where this screen really delivers is in image quality. As an IPS panel it of course has all the usual good viewing angles and good colour reproduction you'd expect, but crucially it arrives with near perfect calibration. Or at least this sample did. Right out of the box it has excellent colour balance and gamma response, and what's more, unlike it's smaller sibling the 27GL850, the 34GN850 has decent contrast too. It's still a little lower than some IPS panels, with my tests showing it never hit over 1000:1 contrast, where some IPS screens can stretch to 1200:1, but it's a massive improvement over the 700:1 of the 27GL850.
LG 34GN850 video review
There's more too. Like many modern displays, this one has an extended colour gamut and 10bit colour depth, so it can produce the more vivid colours required for HDR, even though its lack of a multi-zone backlight means it can't produce the more important contrast that's required for HDR. This extra colour range is good for some things but isn't what you want for most image and video editing or desktop work. Thankfully, though, LG has included an sRGB mode that reduces the colour range. That alone isn't a unique feature but what LG has done, which is depressingly rare, is ensure it produces excellent image quality and has adjustable brightness.
One thing to note, is that image quality does drop a little when the display is overclocked to 160Hz. It's still good enough for most uses but the difference is there.
The final piece of the puzzle is official G-Sync support. By and large, most modern Freesync displays can work with G-Sync but there can be some compatibility and performance issues. By having official support, you can be more reassured that things will work properly, which they did for me.
The upshot is a display that looks fantastic, needs hardly any image setup and outperforms its direct 34inch competitors for gaming performance. Perhaps more importantly, for those who already own a 100Hz or 120Hz ultrawide like the Acer X34P, this display does offer a meaningful, noticeable upgrade, which I for one wasn't necessarily expecting.
All that said, it's not perfect. Like the 27GL850, the stand bizarrely doesn't rotate, which is a real pain on such a big display, though thankfully you do get height and tilt adjustment.
Also, all the connectivity just juts straight out the back. It's actually more convenient than having the connections on the bottom but it looks messy, it puts more strain on the connections and it could interfere if you use a wall mount. The selection of connections is fairly average too, with one DisplayPort 1.4 and two HDMI along with a two port USB 3.0 hub. The power supply is also an external unit so you'll have to accommodate a power brick.
There aren't really any extra features either, such as a headphone stand, and you don't even get speakers. None of those are significant issues on their own but they do add up.
Perhaps more importantly, you also miss out on any backlight strobing blur reduction mode. These can be hit and miss but in most instances they technically do make for the most responsive feel and sharpest looking image in fast moving games. It's a least a bit of a shame not to have the option.
Thankfully, the onscreen display is excellent with a responsive mini joystick control and easy to navigate menus with a comprehensive set of options for game settings and image quality.
So, does all this add up to justifying this display's nearly £1000 asking price? Well, set against high refresh rate 34inch screens of the past, yeah, it does. The top end models were just as expensive and often had only Freesync or G-Sync support, plus they had noticeably worse gaming performance and lacked the wider colour gamut, if you care about that sort of thing.
However, set against modern competitors, it's less clear cut. There are several other displays, such as the Acer XV340CKP and Iiyama GB3461WQSU, that offer the same core feature set for less than half the price. They definitely aren't as good, but for many they will be good enough.
Still, if you want the best, the 34GN850 is the one to get.