Walking Distance Tube Map
|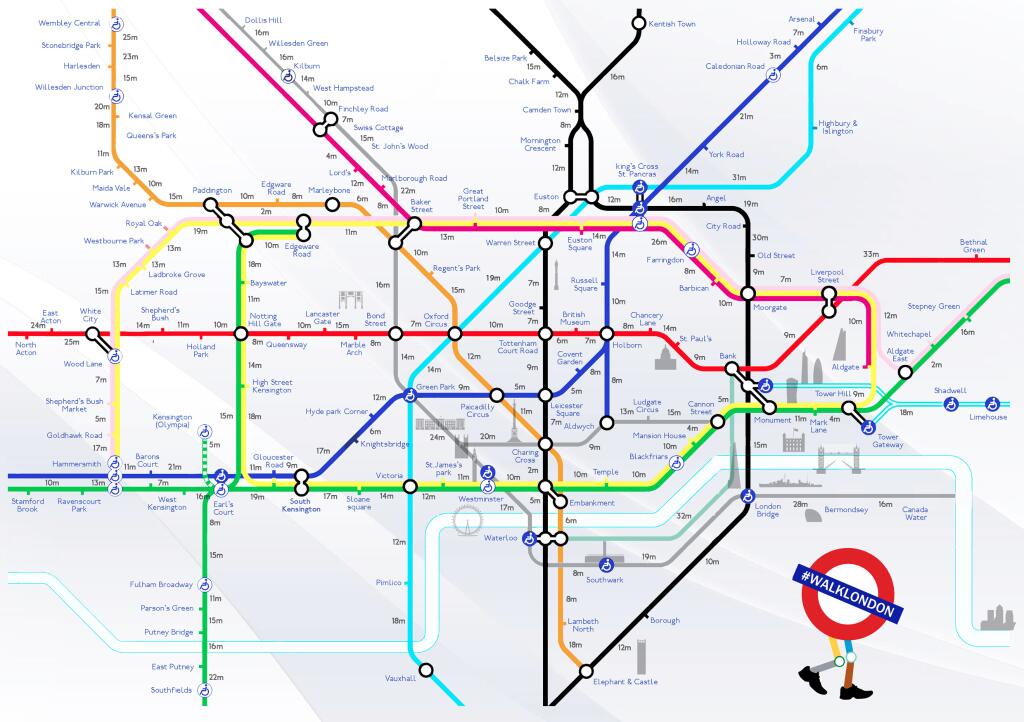 A walking distance tube map has been created to help travellers disrupted by the latest London Underground strikes.
Designed by London-based creative team, Joe Watson and Aryven Arasen, the map shows the walking time between each station, allowing users to easily calculate their total walking travel time.
Although touted as a solution for regular London travellers, it is perhaps most useful for more occasional visitors who haven't learned the lay of the London land.
Either way, it's something I'll be checking every time I now plan travel to London.