LG G3 officially unveiled as first QHD phone
|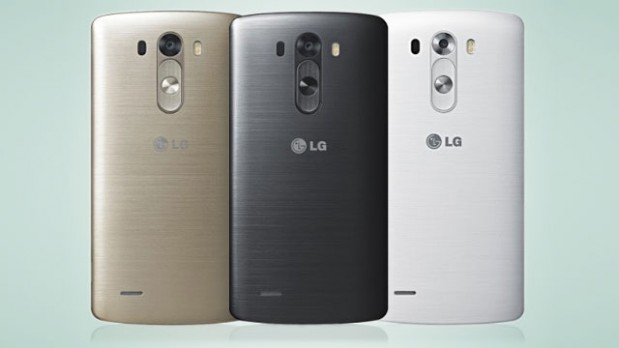 LG has taken the wraps off its latest handset, the LG G3. The new model is the first in the world to feature a QHD resolution display, putting it above the likes of the HTC One M7 and Samsung Galaxy S5 with their 1080p displays.
QHD, or quad HD, is equivalent to four times 720p resolution, that's four times the resolution of phones like the Samsung Galaxy S3.
The screen uses a new LTPS LCD technology which uses extra photomask layers and on-screen driving circuitry to electron mobility. The result is a technology that allows for smaller TFTs with higher pixel densities along with reduced power consumption.
The LG G3 is pretty cutting edge elsewhere too. It uses the latest Snapdragon 801 processor, which features four cores clocked at 2.5GHz, and has 2GB of RAM. It only has a 13 megapixel camera but its sensor can do real time HDR and it's backed up to dual-tone LEDs, just like on the iPhone 5S and Samsung Galaxy S5.
Many of the rumours leading up to the phone's launch suggested it would have a metal back, for a more premium feel, but the reality is that the LG G3 has a plastic back that's available in two different metallic-effect finishes, as well as a white model.
The back is removable, though, unlike last year's LG G2. This has also allowed LG to add a microSD slot under the back cover, again adding in a key feature which the G2 lacked.
The LG G3 is also distinctive for its buttons, which are all situated on the back of the phone rather than the sides or front. Here the volume and power buttons are arranged just under the camera in a manner that is certainly stylishly integrated even if it isn't perhaps the most practical.
The logic of having buttons on the back is sound, though. It frees up space on the front and sides to allow the phone to have as small a footprint as possible – a major consideration for a phone with a 5.5inch screen – and it means they fall into place above your fingers. Plus it's an ambidextrous design.
The phone will of course launch with the latest version of Android, which has been given a bit of a tweak by LG. The look is a bit flatter and simpler than previous iterations, which is an improvement to our eyes.
The LG G3's battery is only 3000mAh, which is a little lower than its main competition, but LG is confident its power saving processor and LTPS screen technology will keep battery life competitive.
LG G3 Release Date
There is no official release date for the LG G3 yet but expect it to arrive within a few weeks of today's announcement.