Samsung Galaxy S5 Active pictures leaked, clearest yet
|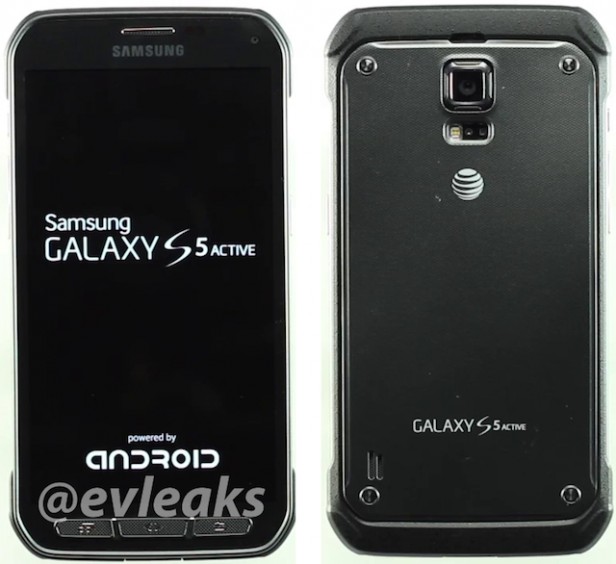 New Samsung Galaxy S5 Active pictures have leaked, showing the clearest view yet of the upcoming ruggedised version of the Samsung Galaxy S5.
The images clearly show the protective rubber areas around the handset's top and bottom edges. Plus there's a perfect view of the obligatory hex-head screws holding the metal backplate down.
One of the most obvious features of this handset is its use of three physical navigation buttons and these can also be clearly seen running along the bottom edge. While we've generally moved on from having buttons on Android phones – the combined physical and touch buttons of the S5 are one of the things we don't like – their presence here makes sense as they'll be easier to activate when wearing gloves for instance.
Also noticeable is the extra protection around the camera lens as well as that the LED is sunk below the surface of the back. Moves which should both help keep the camera from coming a cropper.
Finally, you can just see where the flap covers the microUSB socket on the bottom edge. The headphone jack isn't visible but it will likely use the same sealed version on the standard S5 so won't need a flap.
There doesn't appear to be a fingerprint sensor on the S5 Active though the heart rate monitor does appear to have made it into this model.
The rest of the specs of the Samsung Galaxy S Active are still not set in stone but are largerly expected to match the S5. As such we can expect a 5.5-inch 1080p Super AMOLED display, a 2.5GHz quad-core Snapdragon 801 CPU, 2GB of RAM, a 16-megapixel camera, and Android 4.4.2.
We're expecting Samsung to launch the Samsung Galaxy S5 Active at its New York event in June.