Smart TV is the buzz word in the world of home entertainment at the moment but what exactly does it mean? Let us guide you…
What makes a Smart TV?
A Smart TV is any that can connect to the internet and provide extra services along side its standard TV tuners. The most obvious application of this is TV catchup services like BBC iPlayer but increasingly the likes of YouTube and Netflix are also included.
What isn't Smart TV?
While it may seem that 'Smart TV' should include all the latest innovations in TV, like inbuilt recording akin to Sky+ and voice and gesture control, these aren't considered part of the term. As such, when buying a TV you'll have to ask for these features separately.
Are all Smart TVs the same – is there a standard?
Sadly there is no standard that controls what can and can't be called a Smart TV. This is unlike Technologies such as Freeview and YouView, which guarantee a certain level of service.
As such you will have to ask quite specifically which services any given TV supports. The single most common supported services are iPlayer and YouTube, with pretty much all Smart TVs of the last few years including these services.
However, most TVs still don't support all the other catchup services – ITV player, 4oD and Demand 5. Only Samsung has offered all four for any length of time, with Panasonic now also offering a clean sweep on its latest range of TVs. LG, Philips, Toshiba and Sony all still don't offer these services.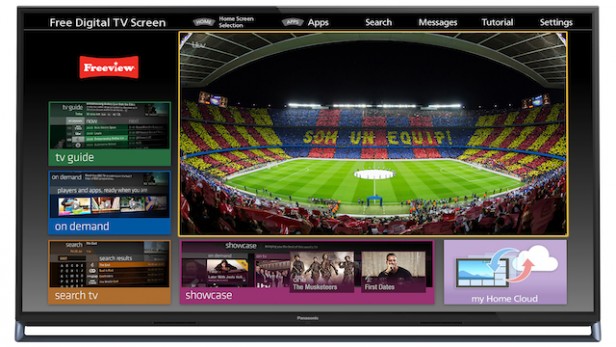 Do I need a Smart TV?
The services Smart TVs provide are definitely useful. TV catchup is a great way to watch programmes you forgot to record or only heard about after the event. The sheer wealth of content on the likes of YouTube – everything from live music performances to fitness videos, as well as the latest humorous cat video of course – really adds to the living room experience while Netflix and Amazon Instant Video provide easy access to a decent selection of films and TV shows.
However don't be fooled, a TV is still primarily just the bit that shows the picture and makes the noise and these should still be the most important factors you consider when buying a TV. Smart TV services can be added to a TV by any number of external boxes.
Sky and Virgin Media (here in the UK) provide inbuilt catchup services in their latest settop boxes, as well as great recording services. The latest Blu-ray players also included most of these services, though the selection available is the same as the TVs for any given manufacturer (i.e. 4oD etc are missing on many).
The latest consoles also provide most of these services and through in a Blu-ray player and games console too!
What else should I look out for?
Most TVs these days, even the lowest cost ones, do include built in Wi-Fi for easily accessing Smart TV services without the need for plugging in a wired network connection. However, not all of them do so be sure to check if this is a feature important to you.
If the TV doesn't have built in Wi-Fi, only offering a wired connection, all is not lost. You can use a wireless bridge or a Powerline network adapter to avoid having to trail network cables around your home.
Some of the latest high-end TVs include smart remotes that use features such as a touchpad or motion sensing to control a computer-style mouse interface on the TV, making navigation of smart features easier. They're a revolution in TV control but a nice extra to keep an eye out for.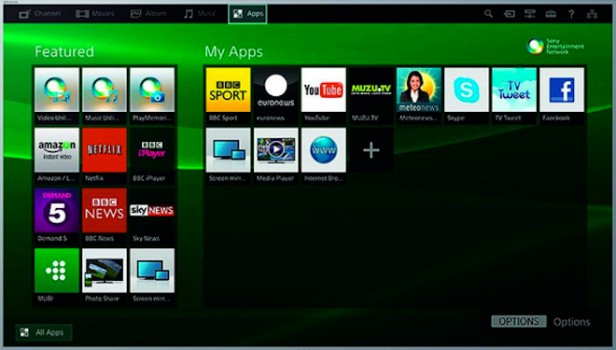 Which is the Best Smart TV?
If, as we do, you consider catchup TV services to be the single most important feature for any Smart TV, here in the UK the two standout Smart TV offerings are from Panasonic and Samsung. These are the only two manufacturers to offer all four catchup services in their latest TVs.
Of the two, Panasonic has the better interface. It's intuitive and offers things like TV Anywhere that allows you to stream TV to other devices, even when you're the other side of the world. It's also the only manufacturer to include Freetime, which is a new Electronic Programme Guide (EPG) that integrates catchup services such that you can scroll forward and back a week to find the programme you're looking for.
If you're more concerned with simply have a slick interface then LG is currently top of the pile with a wonderfully graphically rich interface that treats all inputs and services as equals, rather than having them separated off into different sections of the TVs menu. This makes it really quick and easy to flick between watching a video on your VCR, a normal TV channel and the latest YouTube sensation.