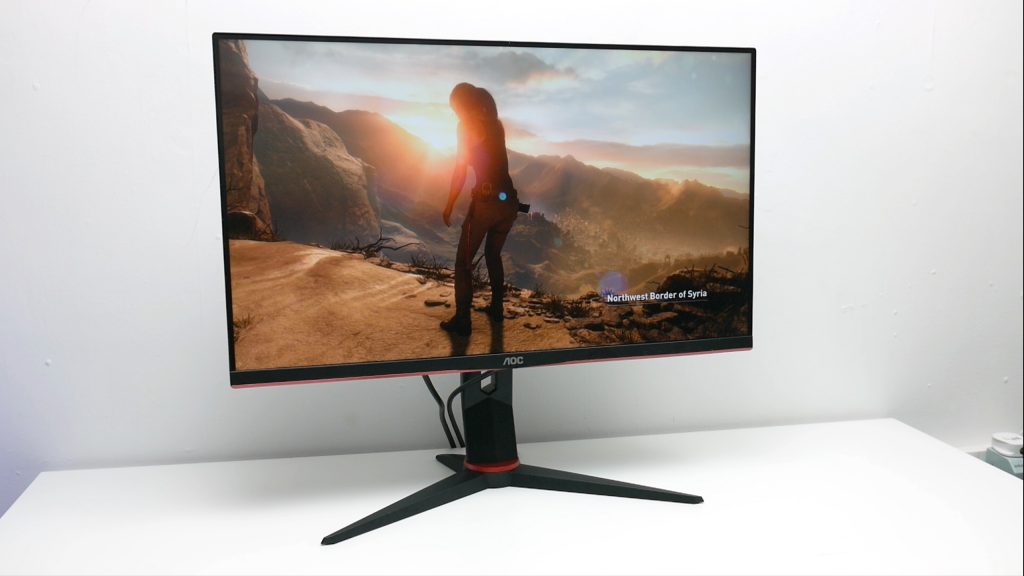 A 144Hz, 1ms, IPS monitor for under £250
AOC 27G2U review
27inch, high refresh rate IPS gaming monitors are commonplace these days, but by and large they're still not particularly affordable. Enter, the AOC 27G2U. This screen costs just £220 here in the UK, which is less than half the price of most alternatives.
AOC 27G2U specs
Screen size: 27inch
Resolution: 1920 x 1080
Panel type: IPS
Maximum refresh rate: 144Hz
Response time: 1ms
Inputs: DisplayPort 1.4, 2 x HDMI 2.0
Stand adjustability: Height, Pivot, Rotation, Tilt
Adaptive sync: Freesync and G-Sync
Extras: VESA mount
Speakers: 2x1W
Buy now: Amazon UK, Amazon US
AOC 27G2U video review
Unsurprisingly, though, such a low price, does mean there are some compromises here, with the most obvious one being this screen's resolution. Instead of the 2560 x 1440 pixels that are typical for a 27inch screen, you get just 1920 x 1080. That's not much of a problem for most games but it does mean you end up with a relatively small desktop area for this size of screen.
The pixels are quite noticeable too. You can clearly see this isn't the sharpest screen going. But, for most casual use and gaming, it's fine.
Elsewhere, the overall build and design lacks some of the nicer touches of more premium models. The stand is quite lightweight and just made of plastic covered steel rather than solid metal, plus the back of the display itself, while impressively thin, doesn't feel as robust as pricier options.
Still, you get slim, low-profile bezels round the top and sides and the overall styling is reasonably smart. What's more, you get plenty of features.
That stand offers height, pivot, rotation and tilt adjustment and it can be removed to reveal a monitor arm mount. Round the back, connectivity is good too.
You get a displayport 1.2, two HDMI 2.0 and even a VGA port! There's also a four port USB 3 hub, headphone and line in jacks and speakers as well. Thoroughly tinny, weedy sounding speakers, but speakers nonetheless. The power supply is also internal, so there's no bulky power brick to hide away.
Where this display shows its price again is in the onscreen display controls. There's no mini joystick here but rather a row of buttons on the underside of the screen. The buttons are easy enough to find and press but the labelling is damn near impossible to read in all but the brightest of conditions. The way they work is reasonably intuitive but all told, it's a rather slow process to change settings on this display.
Thankfully, it has all the settings you should need. There are comprehensive colour balance and other image quality options and several useful gaming settings such as clearly labelled overdrive controls, shadow control and a crosshair overlay.
Getting to the screen itself, it supports adaptive sync that's compatible with both Freesync and G-Sync and is rated to a maximum 144Hz refresh rate with a 1ms response time. As ever, that response time is not realistic, but this is still a big step up from lower refresh rate screens. In terms of other IPS gaming screens, the likes of the LG 27GL850 do feel faster. Unfortunately I don't have the means to test response time precisely to demonstrate this, but the blurbusters pursuit camera test shows that the AOC has noticeably more ghosting compared to the LG at all levels of overdrive, while of course a TN panel is much faster still.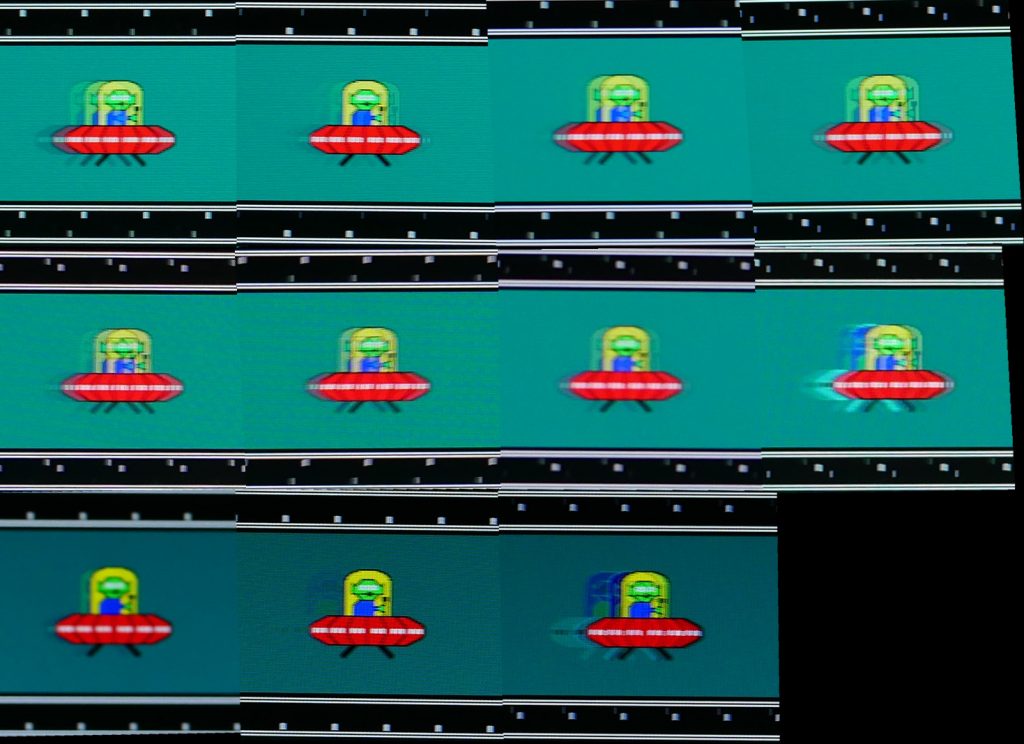 Nonetheless, that's again to be somewhat expected of such a cheap screen and you're still getting a reasonably snappy 144Hz gaming experience, even if it isn't the absolute quickest.
Switch off adaptive sync and this screen also offers a backlight strobing blur reduction mode. This noticeably improves the overall clarity of the display in fast motion, and there are fully 20 different levels of strobe adjustment to dial in just the amount you like. However, while motion clarity is improved, because you need to turn off adaptive sync, the overall gaming experience isn't as smooth. That's why Asus' ELMB technology, as on the VG27AQ, is so impressive, as it can do backlight strobing with adaptive sync.
As for image quality, viewing angles are as good as you'd expect of an IPS display, while contrast is excellent for an IPS panel and colour accuracy is very good right out of the box. For such a cheap display, it's an impressive performance. Backlight uniformity isn't great and there is a little IPS glow but again for such a cheap display, these a very minor grumbles.
One thing to be aware, though, of is that like many modern displays, the 27G2U has a slightly extended colour gamut, so that it can claim to do HDR. As such, in its default picture modes it covers around 125% percent of the sRGB colour space rather than the desired 100%. This makes colours look slightly more vibrant than they should, which can be a problem for photo and video editing and just generally can make some images look unnatural unless being fed a proper HDR signal.
It really is a pointless thing to do as well, as 125% sRGB still isn't enough to cover proper HDR colour standards and this display has no clever backlighting control in order to deliver the contrast required for HDR either. There is also an sRGB mode that offers fantastic image quality and true 100% colour space coverage, but unfortunately its brightness is locked at 260nits, which is far too bright to use for long periods of time. Thankfully, because this screen's default colour gamut isn't as high as some displays that stretch all the way to 140% of the sRGB colour space, you can get away with using this display for most editing and general desktop uses while still in its higher gamut modes.
So, overall, this is a great little display for the money. It's not the best at, well, any one thing, but it offers an incredible amount for the money, and if your budget and graphics card power can't stretch to higher resolution options, it's well worth a look.